Jeremiah 29:11 is one of my favorite verses:
"For I know the plans I have for you," declares the Lord, "plans to prosper you and not to harm you, plans to give you hope and a future."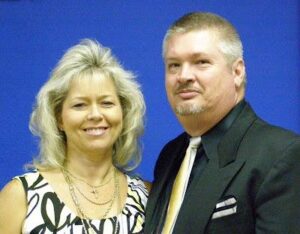 As I look back over my life, I can see many events that God used to bring me to the place I am today. When I was born, my Dad was in the Air Force, and was just beginning his work as an evangelist, and later began pastoring churches. I grew up in the church. I was always involved in Sunday School, children's groups, youth groups, and the quizzing program. When you are the pastor's son, you participate in local, zone, district, and general church events. Little did I know then what those experiences were preparing me to do! I was saved as a child and really grew up literally in the church..I always knew I would always be involved in the church but I was not sure until about 15 years ago exactly where God was leading me. I had spent my professional life working in various area of building construction, as a general contractor and electrician.  In the church, I had served as a minister of music and musician but I began to feel a distinct call to pastor. My wife and I began to pray about this call.  We wanted to be in the center of God's will and be willing to do wherever He wanted but this was far, far away from my comfort zone. It is amazing how God moves and works in our lives.  Here we are today. I have served as the Lead Pastor of Town 'n Country Church of the Nazarene in Tampa where my father pastored for the twenty-one years prior to me taking over. God knew all along where He wanted me – and provided the background, education, and motivation to have me at the right place at the right time.